INVITING. DISCREET. SAVVY. REFINED.
Founded in 1976
In the heart of London on New Bond Street in 1744, an auction house was born with a revered tradition of marketing the world's most cherished possessions. As the oldest company listed on the New York Stock Exchange (BID), Sotheby's has a global network of 80 offices in 40 countries. Today, Sotheby's presents auctions in ten different salesrooms including New York, London, Hong Kong and Paris. Sotheby's offers collectors the resources of Sotheby's Financial Services, the world's only full service art financing company as well as private sale opportunities in more than 70 categories, including S|2, the gallery arm of Sotheby's Contemporary Art Department, and two retail businesses, Sotheby's Diamonds and Sotheby's Wine.
In 1976, an exceptional real estate company was launched and created from the same passion that guides the Sotheby's Auction House. With the vision of becoming a commanding presence in the representation of the world's most unique properties, it is the Sotheby's International Realty® brand that strives to represent all those who consider themselves the "Connoisseurs of Life," and to represent the distinctive properties they so desire.
72
Countries & Territories
Realogics Sotheby's International Realty
"THE PACIFIC NORTHWEST'S LARGEST AFFILIATE WITHIN THE SOTHEBY'S INTERNATIONAL REALTY GLOBAL NETWORK BETWEEN VANCOUVER, BRITISH COLUMBIA & SAN FRANCISCO
Since 2010, Realogics Sotheby's International Realty has become the Pacific Northwest's largest affiliate within our quickly-expanding global real estate network. We are distinguished by the brokers we employ, the properties we represent and the results we create.
Consistently among the top ten largest aggregated real estate brands in the Puget Sound region, our brokers maintain the highest average listing and selling prices in the markets we serve. We are productive too, generating more than $1.6 billion in annualized sales and earning our firm the highest average closing volume on a per broker basis when compared with our peer group. From 2012-2018, the Puget Sound Business Journal named Realogics Sotheby's International Realty one of the Fastest Growing Private Companies in Washington.
Realogics Sotheby's International Realty offers one-of-a-kind marketing resources, including exclusive advertising platforms such as the Home of the Day on the Puget Sound Business Journal, Geek Home of the Week on GeekWire, custom co-op ads in targeted regional media publications, and exposure on distinctive global micro-sites including WSJ.com and NYTimes.com.
Our listings are marketplace standouts with 100% local coverage through RSIR.com and NWMLS feeds on our competitor's websites, plus 100% global coverage exclusively on SothebysRealty.com. This unmatched global exposure boasts industry-leading website visitation, with more than 2.5 million visits a month, 66% of which originate from outside the United States.
exclusive northwest partnerships
We have access to preferred print advertisement publications and placements with the best media outlets throughout the Pacific Northwest. Marketing a listing like yours takes a tailored set of skills, an integrated marketing plan and the backing of an incredibly connected company. Our exclusive local marketing partnerships are designed to create maximum exposure for your property.
Featured on afternoon eNewsletter and online promotion, Home of the Day is a unique opportunity to showcase your property each month to over 340,000 affluent home buyers with a net worth over $2.4 million in the Seattle market.
3,600 Average Individual Listing Galleries Page Views
$2,175 Promotional Impressions Value
943,192 Total PSBJ Gallery Page Views in 2017
GeekWire Geek Home of the Week
A real time voting tool puts consumers in the driver's seat to select the current "Geek Home of the Week" as more than 1 million unique visitors per month visit the website digest the daily newsletter and are presented with the region's most extraordinary properties.
7 Days of Exposure
3.1M Unique Visitors Each Month
95,300 Followers on Twitter
Exclusive. That's what 425 Magazine is. And with that exclusivity comes a market share and readership unlike any other. No other magazine can reach, inform, entertain, enlighten and influence the way 425 Magazine does. 425 has a strong and loyal readership, made up of affluent, influential consumers making 425 a priority market.
Luxe Interiors + Design Magazine™ is the uncompromised source for those with a passion for creating beautiful surroundings and living well. It is the influential go-to guide that leads readers to discover and acquire local and national resources for design, decorating, architecture and renovation. Curated for the affluent, sophisticated homeowner, Luxe Interiors + Design Magazine™ is the only luxury publication that offers access to the local design and architecture scene, while also covering national design news and trends. The Luxe Interiors + Design Magazine™ network and its influence extends nationally into local markets reaching in-market readers.
Luxury Home Magazine is the leader in the market specific presentation of luxury homes and the luxury lifestyle. The publication is an oversized Coffee Table Magazine featuring beautiful photography of exceptional homes with an easy to read layout. Utilizing the most effective methods of targeted delivery to the wealthiest and most affluent buyers and sellers of luxury real estate, Luxury Home Magazine is devoted to providing the highest quality of homes, goods and services available to readers. Luxury Home Magazine, the definitive publication for luxury real estate.
Sea Magazine has been around for over 110 years (Born 1908 Seattle, Wa) and has been the number one marine publication serving active affluent boaters from the Pacific Northwest including British Columbia and Alaska, clear down to Southern California and Baja California, Mexico. They own boats in the 40' to 90' range and have the money to spend. September issue at Lake Union Boat Show!
unparalleled worldwide exposure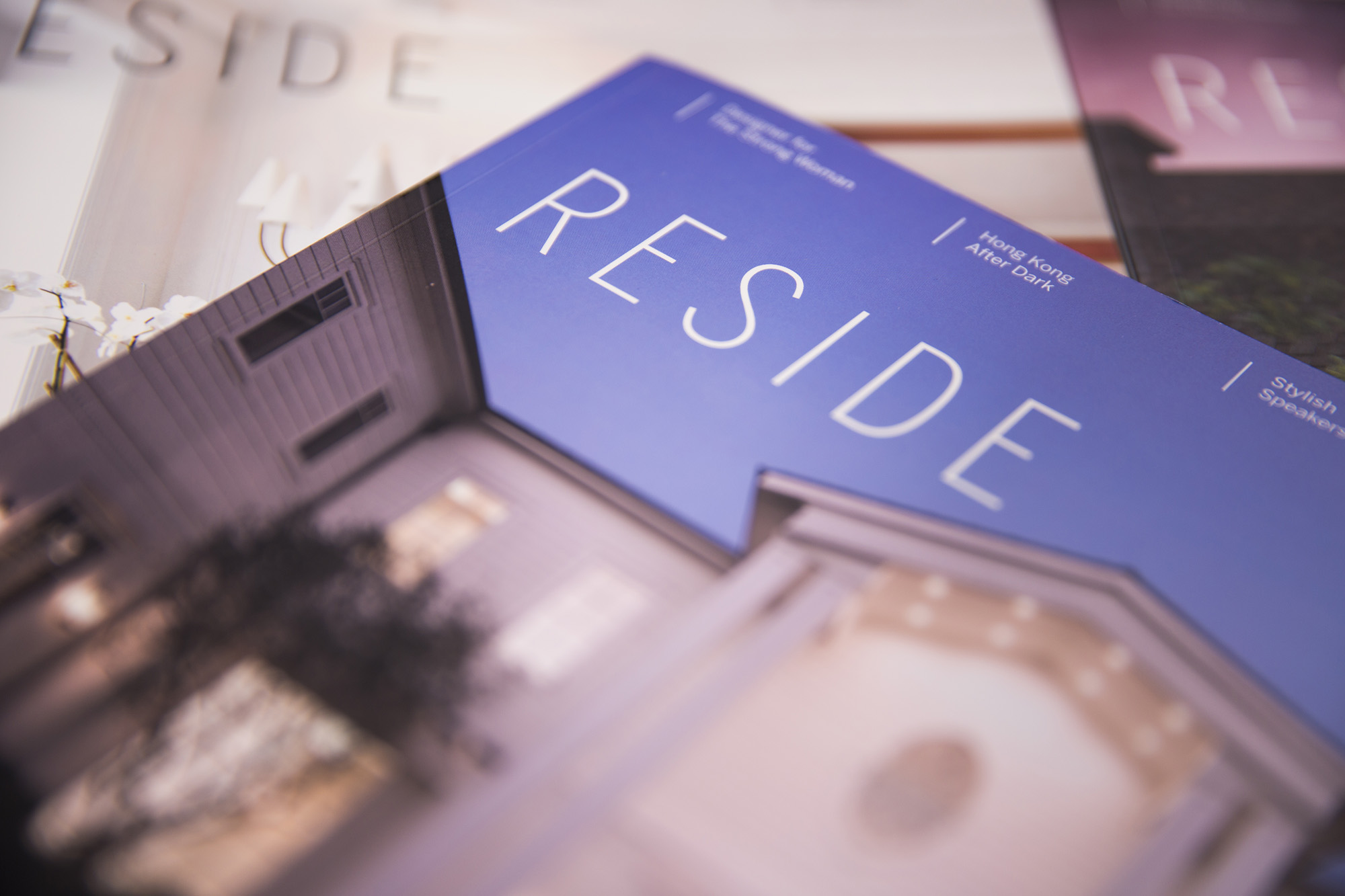 When your home is represented by the Sotheby's International Realty® brand, it benefits from the worldwide recognition and prestige of the Sotheby's name and gains exclusive access to highly qualified global clientele.
Sotheby's International Realty's online distribution of property listings is exclusive to our global brand and we have partnered with top-tiered publications and media channels. This means unparalleled access to worldwide websites everywhere the consumer is online. It's the added value that our truly global brand offers, at no extra cost, the Sotheby's International Realty advantage.
At the core of the brand's strategy are the relationships with pre-eminent media powerhouses in both the print and online arenas including: The New York Times, The Wall Street Journal, Mansion Global, Architectural Digest, Dwell, Vanity Fair, Vogue, Financial Times, Google, Juwai.com and Nikkei, amongst others. These relationships were developed to showcase unique properties from the Sotheby's International Realty brand's 990 offices in 72 countries and territories through unique, media-rich advertising units that offer an immersive experience and position the brand in front of a relevant audience of consumers worldwide. Several relationships feature elements that are exclusive to the Sotheby's International Realty brand.
marketing a property is showcasing each home's character
The art of marketing a property is based on showcasing each home's unique character. In 18 languages, our enhanced editorial approach on sir.com enables millions of viewers to immerse themselves in our collection of 3D virtual reality tours, high-definition videography and high-resolution photography. This content rich experience is more effective in driving prospective buyers to sir.com and engaging them once they arrive.
2018 was the best year in the history of sothebysrealty.com with over 30 million visits, a 13% increase, and just under 49 million property detail page views. Site traffic stayed consistently above 2.5 million visits per month with August having the highest traffic with just under 3 million visits and was also a 21% year over year increase for that month. Since 2006, sothebysrealty.com has seen a 1,110% increase in website traffic going from a total of 2.5 million visits for the entire year to over 30 million.
49M
Property Detail Page Views
2.5M
Average Monthly Visits
66%
% of Visitors from Outside the U.S.
1.6M
Average Monthly Unique Visitors
9.8M
Average Monthly Page Views